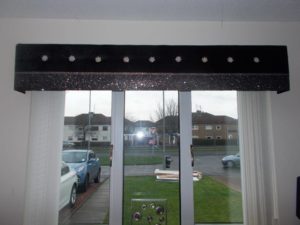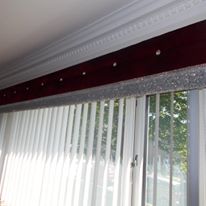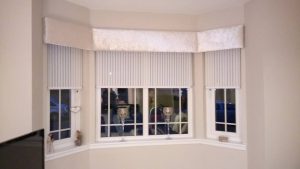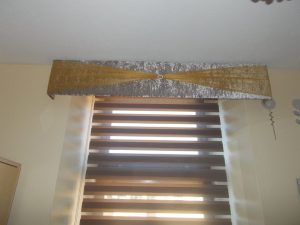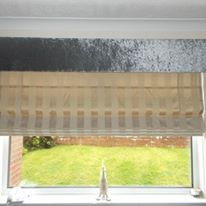 Click On The Images To Enlarge And The Next Arrow At The Bottom Of Each Image To View Them All
Crushed velvet pelmets are now a close rival to our glitter pelmets in 2017. We Will be introducing matching velvet curtains very soon to our collection of products. the crushed velvet pelmets are made from top quality fabric, and made in the same padded box style from OSB fire safe wood, and padded with 12 ounce wadding.
We have installed these for our Glasgow customers in bedrooms, halls, living rooms, kitchens and even bathrooms. They do truly transform every room they have been installed in.
Although we do not stock our own curtain range in the velvet at the moment, we have managed to match the pelmet designs to our existing customers own curtains. Click on the images in the gallery to enlarge